Pārventa Library
 
Location: Tārgales iela 4, Ventspils
Client: Ventspils Municipality
Size: 1 500 M2
Year: 2006-2009
Status: Completed
Team: Pēteris Bajārs, Ivars Kalvāns, Rūdolfs Jansons, Ieva Lūse, Dina Suhanova, Ilze Ļuļe, Ausma Ķibilde
Photo: Ansis Starks
The new Library building is the result of two competitions. Primarily the building site was different – right across the street from the current location, next to the newly built Olympic centre. Soon after the first won competition, Ventspils municipality announced the second competition – city agreed with owner of historical house "Smiltnieku māja" and bought that new plot – more accessible, more desirable.
The library is shaped to adjust its location. As surrounded by living blocks, building is designed without clearly defined facades, and its importance is equal from all sides. No front or technical courtyards. The mediator-shaped layout perfectly "sits" within already existing footpath network and attracts all passersby.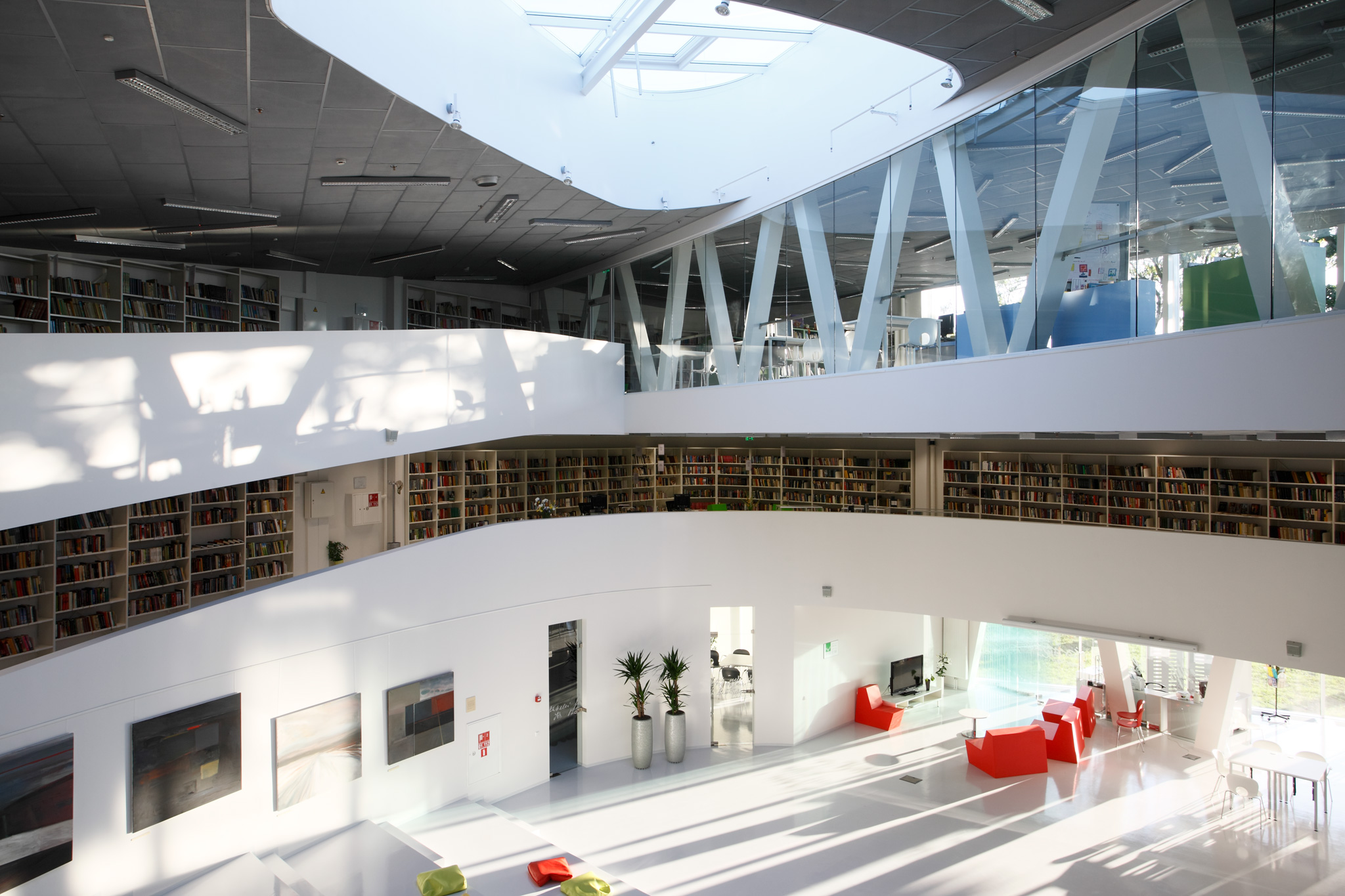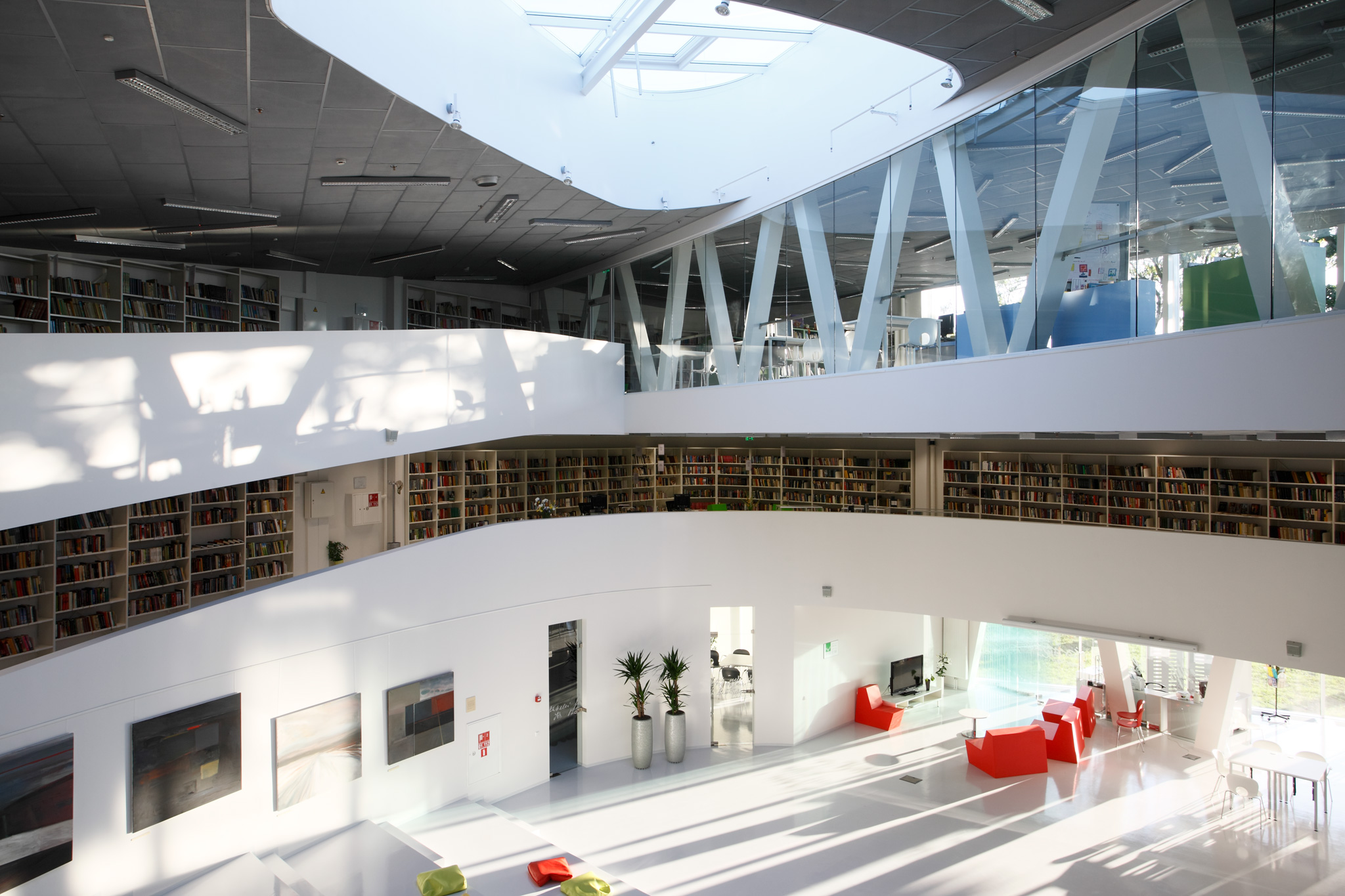 Building consists of two "mediators"; one is three-levelled book vortex, and the other – one storey high, glazed volume where the reading-room and the internet space are located; it brings light into the library and is an open view from main streets of Pārventa to its insights, and vice versa. There is no need to put up a sign "LIBRARY" –visual connection between library and central plaza of Pārventa with "Kāpu Priede" (dune pine) fountain works both ways.
The central volume contains three-level high spiral-like construction with books by its sides, which leads from the ground level to the very top, where the children department is located. There are no stairs in all of the building, so it is accessible for disabled people. Also small children (and their parents) can feel safe and are attracted to this building. The central atrium was intended to be a place for cultural activities – prose readings, concerts, movies and exhibitions. This idea touched local authorities and soon followed the decision – to transfer functions of perspective Pārventa cultural centre into the project of Pārventa library. Building "grew" from 800 m2 to 1500 m2